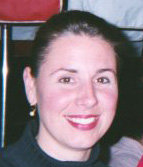 Hi! I'm Catherine, owner of Keys to the Attic.  Welcome to our site and we can't wait to meet you at our shoppe – please come visit us!

Keys to the Attic is a resale furniture and decorative household item store in Fishtown, one of the popular regentrified riverward neighborhoods of Philadelphia.  We specialize, but are not limited to, vintage furniture and items that lean toward the "shabby chic" and "cottage style" decor.  We get new things in on a daily basis, keeping our selection fresh and our inventory rapidly rotating.   We aim to display items in their most attractive light and provide lots of tips, tutorials and pictures to help you with creative refurbishing ideas.  And with a wide range of unique items, you can mix styles to create your own look and feel of design.

In addition, Keys to the Attic carries several quality products used to paint and upcycle used furniture including, but not limited to:  chalk & clay paint, milk paint, waxes & finishes, wax & paint brushes, knobs/pulls/hardware.  We also conduct workshops where we will teach you how to paint/finish furniture and, if you desire, how to achieve an aged or distressed look.

We also carry Americana Vintage candles which are made in the USA by a family-owned business.  These candles are absolutely delicious.  Check them out here.

(Note: We will ship candles and paint products.  Contact us to order.)

As a small local business, Keys to the Attic supports the environmental responsibility and green sustainability efforts of the Philadelphia region. When you buy second hand, nothing new is removed or put into the environment.  There are no trees, minerals, or water being used – no pollution is caused because there is no new manufacturing.  This is a win-win for everyone – buyers get quality furnishings and decorative household items at affordable prices and the environment is supported through the reuse and upcycling of no longer wanted or needed goods.